PRODUCT CATEGORY Solutions: Publishing & Catalog
Publishing & Catalog Solutions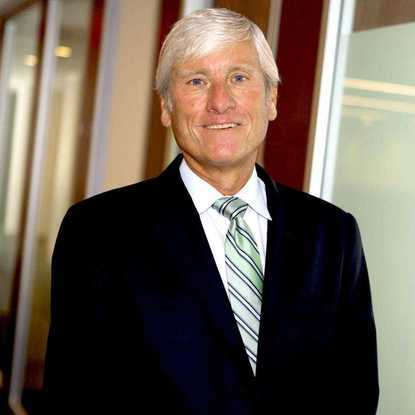 We provide a level of client advocacy, support and solutions that can only be achieved by a company of our size, global reach and financial strength.
Why JP Gould?
JP Gould offers publishers and catalog marketers the size, strength and flexibility to acquire stock and schedule production on their terms and timetable. As a client, you get the benefit of:
Worldwide sourcing—Your regular printer may only have arrangements with one or two mills, and it may be cumbersome to switch just for paper. Fortunately, JP Gould can provide you and your printer with any stock you need for any size run, acquired and distributed worldwide. You can maintain the printer relationships you value without ever having to worry about stock.
Extensive mill relationships—Even if your production is large enough to enable you to deal directly with mills, how will you know if you've gotten the best deal to help your cash flow and business needs? JP Gould has relationships with mills worldwide, and we use our buying power and financing capabilities to get you the right stock, on the right terms, wherever and whenever you need it.
Working with JP Gould
JP Gould has been working with publishers, catalogers and their printers for nearly 100 years. With 56 offices in 40 countries, we work to source and develop global paper opportunities for clients around the world, around the clock. We take the time to understand your business and your needs and to pinpoint where we can add value through our:
Entrepreneurial culture—empowered, autonomous service teams share information and make decisions quickly to get you better deals and more favorable terms
Advocacy—ensuring your objectives are kept at the forefront in negotiations with mills, shippers, warehouses and printers
Global reach and financial strength—with the experience that comes from decades of building strong client relationships, we can help enhance your production with globally sourced paper, advanced technical expertise and financing options that keep production moving on time, on budget.
As a strategic part of your supply chain, JP Gould goes beyond paper by helping you spec, source and print your projects more efficiently and effectively than you ever thought possible.
Case study
By outsourcing our entire paper inventory management and storage to JP Gould, we're able to reduce overhead, save time and effort, and always be assured of having the stock we need on time.
Read case study
Contact Us
JP Gould Publishing & Catalog: 1-800-882-2781
Other Publishing & Catalog Solutions Divisions