Divisions: North America,
Ocean Paper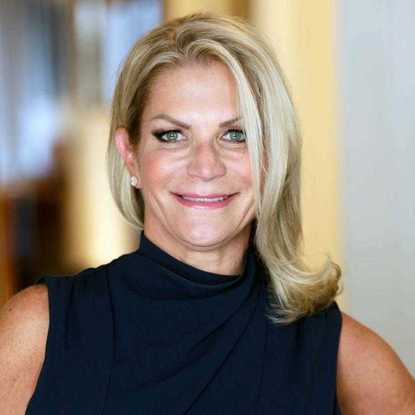 Value is our number one product. You find it in our relationships with our mill suppliers and an extensive versatile client base. You find it in our capabilities—mill manufacturing, converting, warehousing, distribution and the financial resources to get deals done. But most of all, you find it in our people—professionals who know the industry, know the market and who are driven to add value across your entire business.
Division Profile
JP Gould Ocean Paper is one of the industry's foremost market makers and providers for commercial and trade printers, brokers, merchants, converters and exporters. Our entrepreneurial culture and lean management structure allow us to make fast decisions and develop customized results for our clients. Some of our key strengths are:
Extensive mill relationships—Buying first-line making tons, side trims and prime standing excess inventories
Program business—Providing inventory and consignment options, as well as distribution services for ongoing programs
Comprehensive database—Maintaining a massive database, which quickly, efficiently and continuously matches our clients' specific requirements with our available products, helping buyers meet critical deadlines
Financial strength—Using our power and financing capabilities to customize supply chain solutions that few others can match
Excess opportunities—Providing multiple options for companies looking to liquidate excess inventory quickly
In addition, you can count on knowledgeable account managers and support staff known for their integrity, speed, flexibility and creative problem-solving approach. You get a team committed to understanding your challenges and to helping drive the outcomes important to your business.
A Focus on Solutions
Ocean Paper goes far beyond buying and selling stock. Our experienced service team offers insight and expertise on everything from inventory management and job usage, to logistics, industry pricing trends and much more. You get end-to-end globally sourced advice and answers tailored specifically to your business.
We provide a number of special offers that are updated on a daily basis. Download the most recent list of available items to learn more.
Competitive Advantages
Targeted Opportunities
Our database is continuously updated to ensure we target the categories in which you've expressed interest, saving you time and effort.
Speed
We're able to turn product quickly and react to the specific requirements of both our suppliers and client base.
Appetite
We buy and sell making tons, side trim, prime excess inventory, rolls, sheets, converting reels, as well as start-up tons and transition grades.
Converting and Warehousing Facilities
Our large national warehousing and distribution network provides the option to purchase converting materials. Our converting capabilities allow for perfect size sheeting or rewinding, and transporting the finished goods to meet your deadlines.
Products
Free sheet coated web and sheetfed products
C1S and C2S board
Colors
Forms bond/envelopes
Index, Bristol, tag, file folders
Groundwood: lightweight, coated, web-coated, uncoated offset and hi-brights
Newsprint, directory
Reply cards
SCA
Uncoated free sheets offset, web and sheetfed opaque
Business papers
Ivy Frimer, President
Ivy Frimer has been an innovator in paper sales and distribution for more than 20 years. As the founding president of OVOL USA's Ocean Paper division, which launched in 2014, she has expanded the group's mandate and global footprint, driving and expanding markets in all facets of printing, publishing and packaging. In addition, Ivy continues to build relationships that provide her with the ability to serve both international and domestic suppliers and clients. Outside the office, Ivy sits on her community board, and she volunteers with and supports a number of charities of significant importance to her.
Contact Us
Ocean Paper: 1-212-547-3438
Case study
While we kept machines running, our warehouses were inundated with inventory that was not materially contributing to the bottom line. We needed a creative solution to help us monetize that inventory quickly and efficiently. From finding a buyer, to distribution, to delivery, Ocean Paper designed the deal and got it done right.
Read case study