Divisions: North America,
Publishing & Catalog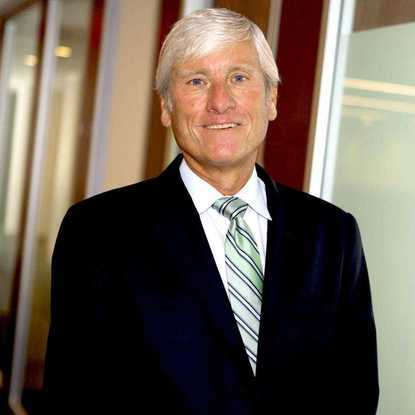 Right now, everybody is looking for solutions that drive measurable benefits to the bottom line. With paper representing up to 65% of manufacturing costs, we add value by bringing a combination of industry expertise, mill relationships and financial resources to every solution.
Division Profile
The Publishing & Catalog Division is a major paper merchant and distributor for magazines, book publishers, tabloids, catalogers and print manufacturers. You get the expertise of an industry-leading team with well-established mill relationships, global sourcing and logistical expertise. We understand your challenges, and we bring a worldwide array of insight, technology and specific supply chain solutions to help you do more at lower cost.
Competitive Advantages
The Gould Standard
Our client-centric business is built on understanding your needs beyond the price and delivery of paper. Across each client relationship, we apply The OVOL USA Standard, a consultative approach that seeks synergies, efficiencies and better outcomes for our clients.
Buying Power
Every day, OVOL USA is sourcing, buying and selling virtually every type of stock all over the world. Our global resources allow us to seek out the best spot-market offers, as well as create other opportunities locally.
Inventory Expertise
You get insight and analysis to help you optimize inventory turn, as well as financial models to help you forecast job costs and margins of both conventional and digital manufacturing.
Customized Programs
We can develop fully working paper and inventory management programs for you quickly and easily. You'll have some of the industry's most experienced buying and supply chain professionals working together to give you service that's responsive, scalable and tailored for your business.
Favorable Terms
As one of the largest global distributors of paper, you benefit from the strength of our mill relationships and financial resources.
Products
Coated Woodfree
Coated Groundwood
SCA ++
SCA+
SCA
SCB
Improved Newsprint
Our Leadership
Bob Kralik, President
Bob Kralik has built OVOL USA's Publishing & Catalog division into one of the most sought-after sources of inventory, guidance and expertise in the industry. His more than 30 years of experience has taken him from mills and manufacturing to paper sales and solutions. This broad experience gives Bob the kind of insight and perspective that few other industry executives have. In addition, he has built a team committed to keeping up with the changing needs of publishers and catalogers. In addition to his many other professional accolades, Bob holds a bachelor's degree from Marist College. Outside the office, he enjoys spending time with his family, fishing and reading.
Contact Us
Publishing & Catalog: 1-800-882-2781
Case study
By outsourcing our entire paper inventory management and storage to OVOL USA, we're able to reduce overhead, save time and effort, and always be assured of having the stock we need on time.
Read case study